SPECIALIZED LEGAL RECRUITING SOLUTIONS FROM A COMPREHENSIVE LEGAL SEARCH FIRM
As a service-oriented legal search firm, ESQ Recruiting tailors its search services to your specific needs and goals. We offer a variety of retained and contingency legal recruiting solutions designed to assist hiring companies and job seekers in meeting their specific objectives and requirements. For assistance from one of our experienced attorney recruiters, contact us and we will determine which option is right for you.
Retained Search
When time, complexity, and confidentiality are critical, ESQ Recruiting clients choose our retained search options. Retained search is appropriate when the need is urgent and the role significant. Our retained searches offer our clients the highest level of service within our legal recruiting firm. We invest up-front in comprehensive research and assess the position and the corporate strategy. We deliver results that exceed expectations.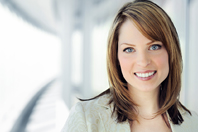 Contingent Search
In certain instances, it makes sense to only pay your legal search firm when the search process is complete and your new hire is on board. Contingency recruiting is particularly appropriate for companies looking to fill non-confidential junior to mid-level positions. Our legal recruiters deliver reliable, knowledgeable, and significant hiring results. ESQ Recruiting is awarded contingency searches on an exclusive basis.