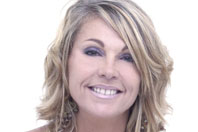 LESLIE WHITE – Legal Searches
Managing Director
Location: Los Angeles, CA
Leslie White is a recruiter and leader residing in our Los Angeles office. She has more than 15 years experience leading legal searches in a variety of industries ranging from small private law firms to Fortune 500 corporations. For the last ten years, Leslie has focused on general counsel and other senior level in-house searches around the U.S. She is among the firm's most experienced recruiters completing over 200 in-house placements.
Leslie's client base is global and includes a mixture of middle market companies and Fortune 500 corporations. Leslie also worked as a legal recruiter in Europe where she completed a series of international in-house placements. Clients are impressed with Leslie's extensive contacts, ability to ensure outstanding client service, and capacity to deliver candidates that are successful in the organizations they join.
Leslie has experience recruiting for legal placements in Asia and Europe, as well as the United States. Her clients include some of the country's largest corporations, conducting searches for the appointment of General Counsel, Compliance Officers and Regulatory professionals. Her legal background coupled with her relationship building skills, are key to her success in the legal recruiting industry.  Along with being a member of the legal community, she is also involved on the boards of other civic organizations.
Leslie has a long track record of bringing top-tier talent together with outstanding employment opportunities. She works hand-in-hand with our clients in sourcing, screening and hiring the best legal professionals and attorney talent on the market. She knows how to find the best person for the job – which is why companies have continually placed their trust in her to handle some of their most critical searches.
Leslie White received her B.S. in Chemistry from the University of Bordeaux, and her J.D., magna cum laude, from Golden Gate University School of Law. She is a former corporate attorney who practiced law with leading law firms and fortune 500 companies.