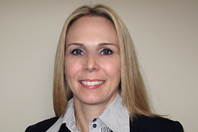 VANESSA VIDAL – Recruiting Legal Professionals
President & Managing Director
Location: Atlanta, GA
Vanessa Vidal focuses exclusively on executing retained searches for the placement of in-house counsels. She works very closely with companies to develop a focused search strategy that meets with their specific criteria, provides information and resources to give them a competitive advantage, and helps select candidates that are best suited to their legal and business goals. Vanessa has developed strong relationships with a number of prominent companies around the country who appreciate her effective recruiting method, straightforward and candid approach, and extensive candidate screening.
She has completed placements all over the country and has worked with such leading companies as Northwestern Mutual, Progress Energy, Southern Company, Caterpillar, Husqvarna, U.S. Airways, and Intel.
Vanessa began her recruiting career with BCG Attorney Search, a national legal recruiting firm specializing in the placement of attorneys in law firms. She began as a legal recruiter and was later promoted as the Managing Director of the Chicago office. A few years later, Vanessa was handpicked by the CEO of BCG Attorney Search to serve as the President of General Counsel Consulting, a company focused on placing senior-level attorneys with companies across the country.
Prior to becoming a recruiting professional, Vanessa spent several years practicing as an attorney in the San Francisco Bay area with two national law firms, Allen Matkins Leck Gamble Mallory & Natsis LLP and Cooley Godward Kronish LLP. She earned her B.A. from Stanford University, and her J.D. from the University of California at Berkeley, Boalt Hall School of Law.
Vanessa's expertise in legal recruiting is also acknowledged within the industry. Vanessa's articles and viewpoints on the legal market have routinely appeared in The Chicago Daily Law Bulletin, Inside Counsel, The National Law Journal, and other legal publications. She has also been invited to speak on these subjects at law firms, bar associations, and corporate forums. Finally, Vanessa is the author of "Inhouse Insider," a blog that publishes and features articles regarding the in-house legal marketplace.
Awards
"NAPW VIP Woman of the Year" for outstanding leadership in legal recruiting (2014)
National Media Coverage
"HR as a Strategic Business Partner" (Hispanic Executive Magazine, Spring 2013)
"2013 Compensation Report" (InsideCounsel, January 2013)
"What Legal Recruiters Really Think About Law Schools" (Business Insider, October 2012)
"2012 In-House Compensation Report" (InsideCounsel, February 2012)
"Legal Department Hiring on the Rise" (InsideCounsel, March 2011)
"Building Worth: In-House Counsel Must Prove Value" (InsideCounsel, February 2011)
"Interview Regarding the In-House Job Market" (Corporate Counsel Weekly, December 2010)
" Mind the Gap: Generation Y Attorneys Enter the Workplace" (InsideCounsel, February 2010)
"After the Ax" (InsideCounsel, August 2009)
"Designing Diversity" (InsideCounsel, June 2009)
"Incentives and Policies to Increase Diversity within Corporate In-House Counsel"
(Perspectives, a Magazine For and About Women Lawyers", Spring 2009)
"Moving Up: Taking Control Of Your Career In a Gloomy Job Market" (InsideCounsel, February 2009)
"Salary Slump" (InsideCounsel, January 2009)
"InHouse Insider Review" (InsideCounsel, November 2008)
"Biz-Sector Upswing Brings Lawyer Job Boom" (Chicago Law Bulletin, February 15, 2006)
"Big Firms Raise Standard For Lateral Moves" (Chicago Law Bulletin, July 18, 2006)